Glass Mugs are the first alternative to standard Ceramic Mugs. Glass mugs look different and have some advantages over traditional mugs.
Some people prefer the look of and feel of a glass cup, especially when drinking a hot chocolate with whipped cream on top. Some Coffee shops serve their special range drinks in Glass Cups or Mugs. Get on the Glass and recreate this vibe in your kitchen.
Click Here For Glass Mugs Prices & Availability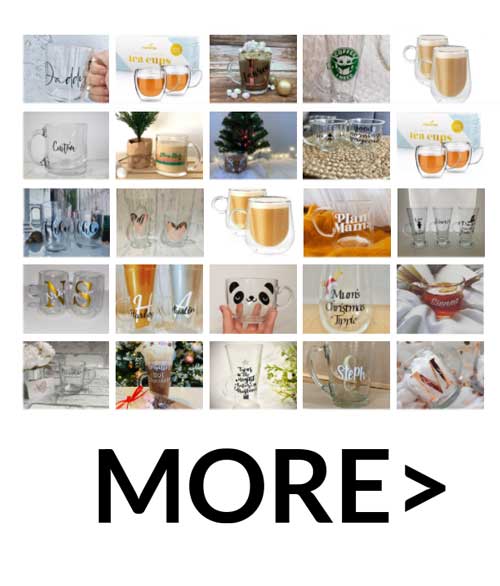 Tea & Coffee enthusiasts love seeing their drink through the sides. The transparency of glass suits some homes and interior designs better.
Glass mugs are available in various shapes, single and double wall. The double-wall versions are better insulators than the single wall glass mugs. Glass Mugs, however, do not retain heat as well as ceramic. Your hot drink will cool faster which is a bonus if you like to consume quickly not so good if you like your drink to last, everyone's different. Glass Mugs have a slight safety advantage over ceramic a faster cooling drink means less chance of scalding in the event of an accident.
Glass Mugs are completely safe to drink from they are made from Borosilicate or Soda-lime glass. Borosilicate is the toughest of both glasses and the first choice material of most manufacturers.
Most Glass Mugs are microwave safe and clean well in the dishwasher, double-check the manufacturer's instructions to make sure. While glass mugs are durable and should last you a long time, they will likely shatter if dropped. Handle with some degree of care.