Mothers Day Mugs are the ideal gift to present to your Mum on Sunday the 27th March 2022, the date this year for the annual Celebration.
The concept of Mothers Day goes way back to the time of the ancient greeks who used to celebrate 'Rhea'.
Rhea was the Mother of the Gods, and the annual Celebration spawned 'Mothering Sunday', a religious celebration that has been celebrated in the United Kingdom since the 1500s.
Mothering Sunday is our 'Mothers Day' here in the U.K., which is held three weeks before easter.
'Mothers Day' in America is actually a different event than 'Mothers Day' in the U.K. The first Mothers Day was held in 1907 in a methodist church in West Virginia, created by a woman named Anna Jarvis.
Woodrow Wilson declared Mothers Day a national holiday to be held on the second Sunday of May, a day to honour mothers.
Gifts are given on mothers day for people to show their appreciation to their Mothers, and a Mothers Day Mug makes a great gift.
Your Mother will use her new mug daily and cherish it forever. So here are some Mothers Day Mugs that your Mum will love.
---
Emma Bridgewater Mum Mugs
Half-pint English earthenware constructed mugs bearing the word 'Mum' amongst pretty handpainted flowers in subtle colours.
Designs include Pink Roses, Strawberries, Pink Cabbage, Forget Me Not. Personalised mugs are available also so you can add your mum's name.
Half Pint Capacity
Dishwasher Safe
Gift Boxed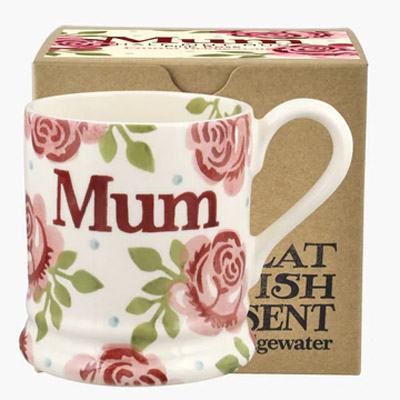 Keith Brymer Jones Mum Mug
The Keith Brymer Jones 'Mum' Mug is made from super white porcelain and has small lettering, stamped with 'mum' and finished by hand.
350ml Capacity
Microwave & Dishwasher Safe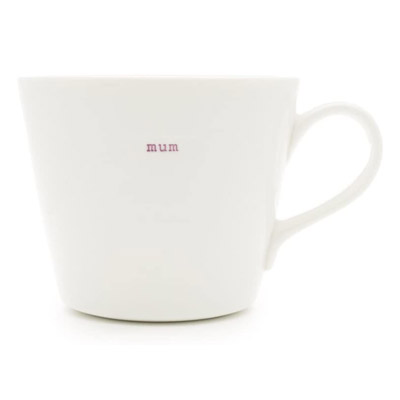 Cath Kidston Floral Hearts Mum Mug
The Cath Kidston Mum Mug is light pink and decorated inside and out with floral hearts.
The mug is from the classic 'Stanley' range and is constructed from bone china.
400ml Capacity
Microwave & Dishwasher Safe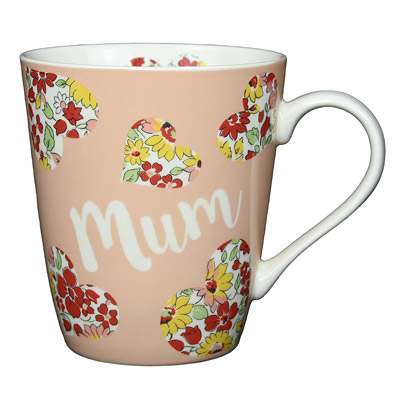 Mum Mug By Love Mug
The Mum Mug by Love Mug features a colourful heart made up of pink, blue, turquoise and yellow, highlighting everything she is to you.
Your Mum is a superwoman, saint, taxi, cleaner, cook, counsellor, teacher, atm, nurse and most important of all your best friend. This mug will remind her daily.
Microwave & Dishwasher Safe
A Message Inside every mug at the bottom
Gift Boxed
M.O.T.H.E.R. Mug
The M.O.T.H.E.R. Mug by Tisati is available in 5 styles and cleverly uses the word 'Mother' among a list of all the things your Mum is. Amazing, Loving, Strong, Happy, Selfless & Graceful.
Handmade
Matching Coaster
325 Ml Capacity