Whittard Of Chelsea Mugs includes the favourite Alice In Wonderland Mugs, The colourful Pao Mugs, Orange Spot Mugs, Grey Spot Mugs, Blue Stripe Mugs, Bampton mugs and more.
Whittard Of Chelsea Mugs are available in various shapes and sizes; various gift sets are also on offer.
Click Here For Whittard Of Chelsea Mugs Prices & Availability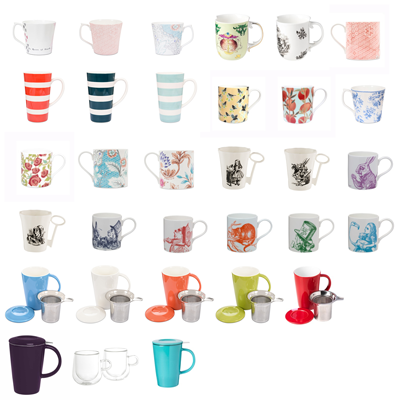 Whittard Of Chelsea was founded by Walter Whittard in 1886.
Walter was the son of the successful leather merchant but the leather wasn't his passion Tea, Coffee and Cocoa were, back then everyone used to drink Tea & Coffee as the water was too contaminated to drink pure.
Tea was booming, and millions of pounds of leaves were being imported from China.
Walters first shop was located in fleet street and filled top to bottom with jars of Tea, Coffee and Cocoa.
The store was a huge success, and the Whittard company is still going strong to this day.